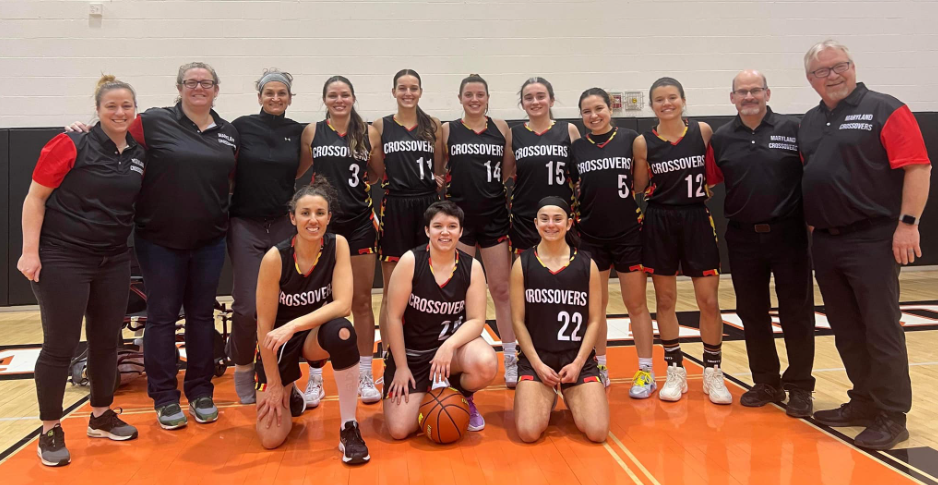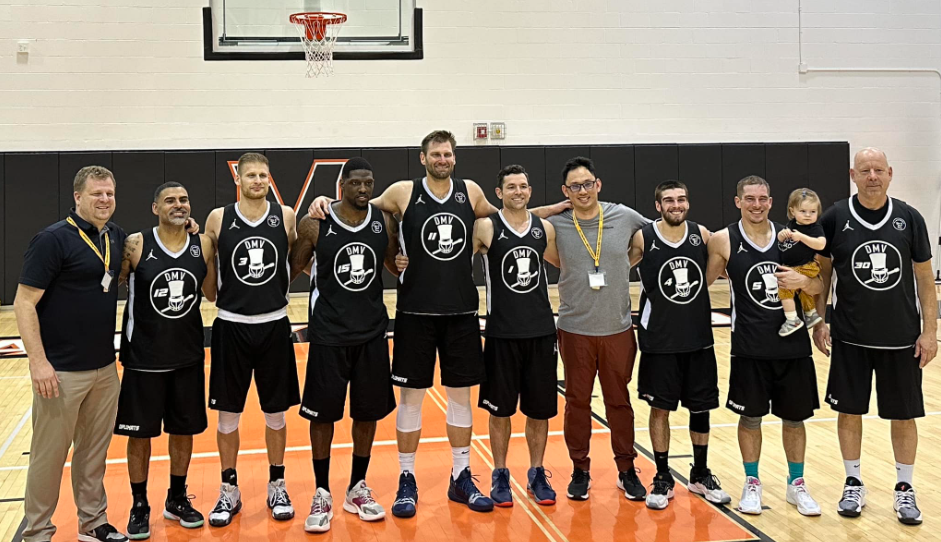 Eastern Athletic Association of the Deaf (EAAD) Regional Basketball Tournament held on March 11-12, 2023 in Frederick, Maryland.

12 Men teams and 3 Women teams attended the tournament after a long hiatus due to COVID, DC Elite Hoyas sits as 1st seeded as District City 95ers 2nd seed based on season invitational tournament. Women's tournament set as round robin for bracket sets up Maryland Crossovers as 1st seed and Lady Liberty as 2nd seeded.

Women's Tournament kicked off with round robin Lady Liberty defeating DC Elite Lady Hoyas 63-23, Maryland Crossovers narrowly defeated Lady Liberty 66-64, Maryland Crossovers handled DC Elite Hoyas 91-34 to set up bracket. #3 DC Elite Lady Hoyas forfeit game to #2 Lady Liberty pushing the Lady Liberty into Champion game. #1 Maryland Crossovers defeated #2 Lady Liberty to claim first EAAD title.

Men's Tournament kicked off with first round action, Fanwood AA handled Nighthawks 74-26, #10 Philadelphia Hustle moved on by forfeit of #7 Crooklyn Code, #12 DMV Diplomats smothered #5 Rochester Venom 89-60, #11 Frederick defeated #6 NY Skullz 80-55. Second round action involved #4 SICD Magic getting upset by #12 DMV Diplomats 85-52, #3 Empire City couldn't handle #11 Frederick power losing them by score of 86-34, Defeating Champ #2 District City 95ers smothered #10 Philadelphia Hustle by score of 80-30, #1 DC Elite Hoyas defeated #8 Fanwood AA by score of 82-39. Final Four game went with a heated battle with 4 teams remain, #12 DMV Diplomats upset #1 DC Elite Hoyas in a battle game Diplomats escaped 72-68 victory to return back to Champion game, #2 District City 95ers fell to #11 Frederick in a wild game score of 67-64. 3rd place game saw #1 DC Elite Hoyas overcame #2 District City 95ers with score of 72-69 earning #1 DC Elite Hoyas 3rd place finish. Champion game with #12 DMV Diplomats and #11 Frederick battling it out til the end with narrow one point finish Diplmoats defeated Frederick 66-65 earning DMV Diplomat another EAAD Title.
Women's Results
1 Maryland Crossovers
2 Lady Liberty
3 DC Elite Lady Hoyas
Men's Results
1 DMV Diplomats
2 Frederick
3 DC Elite Hoyas
4 District City 95ers
5 Rochester Venom
Source: EAAD Facebook